Started Career in Japan by Chance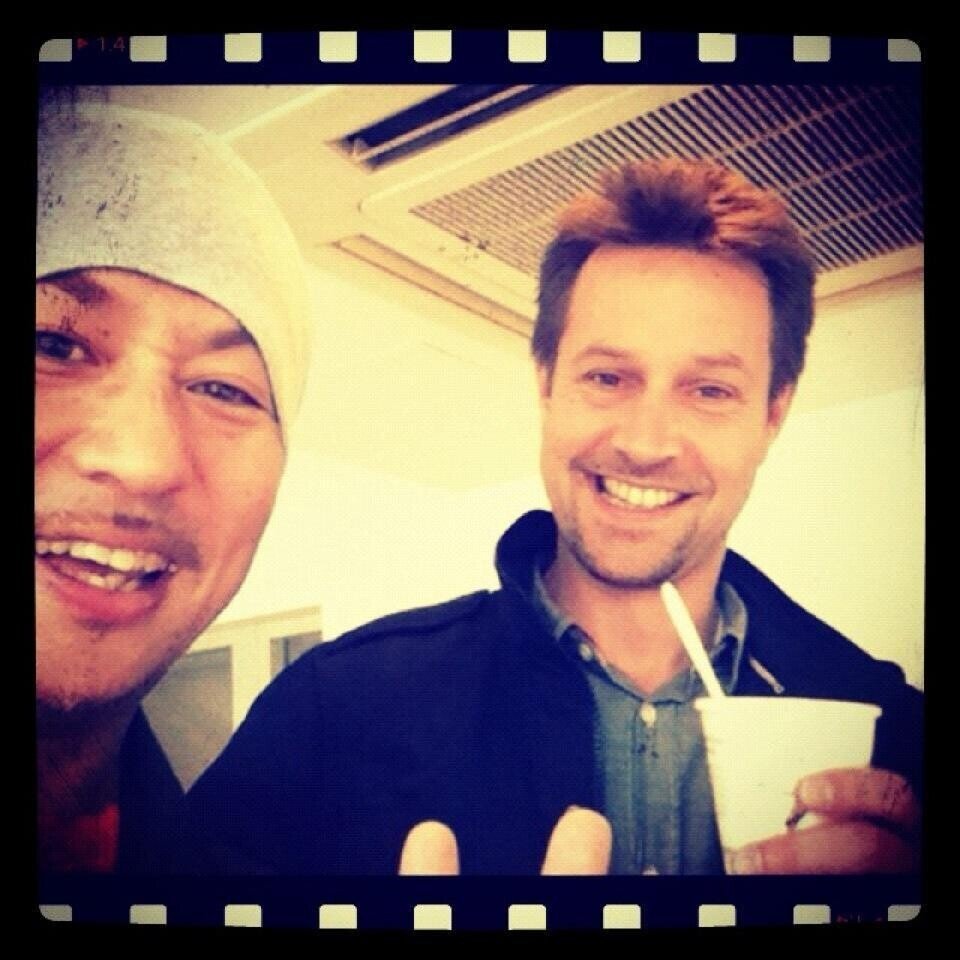 Tomomi Haniu from CareerFly (Tomomi): Today, we have Mr. Loic, CEO of WANTOMO here. Thank you for your time today.

Mr. Loic Bizel from WANTOMO (Mr. Loic): Thank you for having me.

Tomomi: Before this interview, I checked your Linkedin profile and found out that you normally introduce yourself as a Fashion Consultant.
Can I ask you to share your career path up until today?

Mr. Loic: Yes, fashion consulting has been my other profession since 2001.
I came to Japan to promote French shoe brands back in 1996.

Tomomi: That is interesting. Did you come to Japan because you wanted to work here?

Mr. Loic : No, I came to spread the brand in Asia, not only in Japan. I was in charge of the sales in Korea, Hong Kong, Taiwan and Japan. As Japan was the best-selling market, I decided to settle down here. I was managing 3 main business including product imports, wholesale, and retail sales. I did this for about 5 years and managed 15 members at the time.

Tomomi: I can imagine that the business went well here. After that did you start your own business?

Mr. Loic: In 2001, I decided to create my own company to help international brands better understand the Japanese fashion market from the point of retail, wholesale, trends, marketing and strategy. I launched 3 services.
The first one is called "Fashioninjapan.com" and the others are "TokyoFashionTour.com" and "Lebiz Tokyo – Fashion Consulting."
Special knowledge of a unique market for career growth
Tomomi: Is it difficult for foreign brands to understand the Japanese Fashion market?

Mr. Loic: The Japanese market is different from other markets. In fact, we can learn a lot from it. For example, how trends quickly come and go and how the retail structure is advanced in terms of distribution, like with the existence of concept stores.
So through "Fashioninjapan.com" people can see pictures of fashionable people out in the streets of Tokyo and learn about the latest fashion trends. With "TokyoFashionTour.com", we organized customized shopping tours in Tokyo for the international brands and retailers.

Secondly, I handled consumer strategy consultation. This involved not only brands that want to enter the Japanese market, but also brands which are already in Japan but struggling with their distributor, strategy, brand positioning, collection assortments and so on.

Tomomi: Your experience with the French shoe brands became the base of your consultation career.

Mr. Loic: And for my next career, too. I still have this consultation job, but in 2010, I joined a company called "la belle vie Inc.," (gladd.jp and gilt.jp), previously called glamour-sales.com, as General Manager.
This company was the first company to spread the concept of flash sales in Japan.
Flash sales were a new idea in the fashion market, which involved brands selling their inventory through our online platform at discount prices within a limited time. At the time, the company was in its early stage of business and I developed it for about 5 years with my team. Within 5 years, the size of the team increased from 15 to 150 employees.
The business concept is "selling the lifestyle"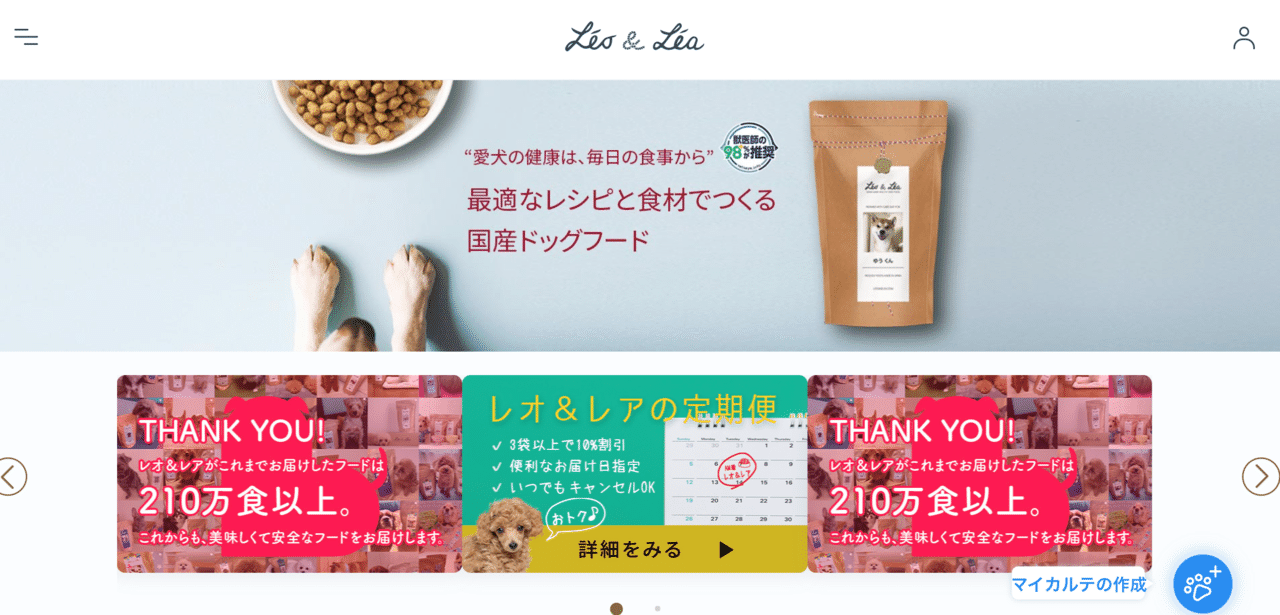 ※leoandlea.com by Wantomo

Tomomi: That was a big scale expansion! I still cannot see how your career connects to WANTOMO.

Mr. Loic: In 2015, the founders of GLADD asked me to develop a new business together with them. They did the finance part and I took on the business development part. After a lot of market research, we found that a premium dog service would be a good concept in Japan.

This brand, leoandlea.com, focuses on selling DTC, our unique premium dog food made in Japan, sold only through our website.

Tomomi: How did you come up with this business concept?

Mr. Loic: This business idea came up when we were researching new online concepts from other countries. After the research, we found that in Japan, the pet market, especially for dog product demand, is huge. There are 10 million dogs in Japan (the same number as the amount of 12 year-old kids). Besides, we noticed that a lot of people share their dog's pictures on social media such as Instagram, so we knew we could make a community through this business.

So, we looked for a Japanese manufacturer of premier dog food made in Japan with good, safe, and human-grade ingredients. When you visit our website, you create your dog profile. Then our in-house algorithm recommends the optimum recipe based on your dog's unique needs, as well as the exact amount of food to give to each dog per day. You can also upload your pet's picture for us to make you an original food package with your dog's picture, name and daily needs.

This is something you cannot experience in a real store.
There seems to be no relation between fashion and dog food, but our customers are very similar in that they are looking for premium and lifestyle products.

I know well about Japanese consumers, how to approach and communicate with them, and what kind of shopping experience they would like…
There are some common things between these two businesses.
We are not selling just a product. We are selling a lifestyle and a unique experience.
The team and people are the most important part of the company
Tomomi: Now I understand the connection between your businesses. So as you run a company, you need a team.
Can you tell me what your idea of a team is and how you have developed it?

Mr. Loic: We are still working on building up a team now. The team is a pillar of the company. We need to have some strong pillars first and then increase the number of employees.
Our first employee has been working for our sister company for 20 years.
I knew her personally too. She helped me out with setting up the company and doing all the paperwork, as well as working on its concept and design.
The second employee was the operation director, which I hired for GLADD back in 2010. And since then, we have increased our members, adding a marketing director, IT engineer, etc..

In 3 to 4 years, I plan to hire 40 to 50 more people. We need to internalize and structure our logistics and customer service, which we are outsourcing now. As the business is spreading fast, more IT engineers and digital marketers are needed, too.

Tomomi: That is an exciting plan. Your team is diverse in nationality. So how is it now and how do you manage the international team?

Mr. Loic: Right now we have 3 Japanese, 3 French and 1 English employee. The team management is going quite well because I am very picky when I select my collaborators.

Tomomi: What is recruitment focused on?

Mr. Loic: I try to select people who are "proactive", "flexible", "agile", and "not afraid of being managed by a French CEO and being a part of an international team."
Our company is still young. We tie up and face the same direction. Sometimes we quickly change the direction within 3 days. To become stronger and keep solving problems in unstable situations, it is very important to be pro-active, flexible and agile.

For Japanese employees, I see the adjustment to an international team.
I don't want to hire people for just one year; I want them to stay longer and become a stable team. So I am very picky about recruitment.
Trust empowers the team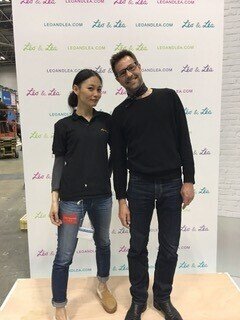 Tomomi: It is important for employees to have the ability to adjust to the ways of working. So based on your hiring experience, what is the key to good management?

Mr. Loic: Trust and confidence. Through my experience in GLADD, expanding the team from 15 to 150, and right now with WANTOMO, the more I trust my people, the more they perform well. I give them 100% trust. So this is the tip I would offer to others.

Tomomi: Can you share a specific episode?

Mr. Loic: Back in February, before COVID-19, due to lack of space at the office, we had to make one employee work from home every day. It was our first time trying this working style, but it worked well. Then COVID-19 spread but we were already used to the remote working style. Some of my team is working fully remote now, and I trust them 100%.
And the result is here. If you trust your team, the team trusts you back. So a leader should have this mindset in order to build a strong and committed team.

Tomomi: With your trust, the team became independent and responsible. Thank you for sharing the story!
You now have an international team. Back in your GLADD days, did you have an international team?

Mr. Loic: It was 95% Japanese. For most of the positions, we recruited Japanese people. For some positions like IT engineers, and art directors, we had international talents. Most of our directors could speak English though.
Understanding of the market is the tip for success
Tomomi: That must have been an amazing environment. From your point of view, does diversity make a team stronger?

Mr. Loic: I think it depends on the businesses and positions. In our case, our service is on-line but the customers are Japanese. There is diversity among the employees on my team. In the near future, I am planning to hire Japanese employees for a customer service and a marketing position. The idea is "the right person in the right place".

Tomomi: I see. Every day, I get a lot of messages from international talents who want to work at Career Fly in Japan.
Can you give them some advice from the point of a CEO in Japan?

Mr. Loic: If you want to succeed in business here, first you need to find the right concept.
If you have a good concept, it will work not only in Japan, but anywhere. No reason for hesitating. Then, you need to understand the market well.
Every concept needs to be localized to success. If you want to do the same concept in other countries, you need to localize it anyway.

But especially, in the Japanese market, there are some systems we don't have in other countries. For example, in the e-commerce market, you need to know the logistics system. We have Yamato, Sagawa, Cash on Delivery etc… Without market understanding, it is difficult to run and grow a business.

Tomomi: Was the Japanese language a hurdle for you?

Mr. Loic: Not at all. Again, it's more about competence related to each position. There are positions for which you don't need Japanese language skills, but other special skills instead. But some positions are out of reach even to foreigners who speak Japanese.
You hire the person, not the nationality nor gender
Tomomi: Thank you. Can you give advice for Japanese CEOs who are interested in international teams but have not yet tried to form one?

Mr. Loic: I do not understand why they would be afraid of making an international team without trying first. I think that means they don't believe in their employees or others.
You don't recruit nationality or gender. You recruit a person, talent and competence.
Just recruiting international talents doesn't work though.

Recently, I see some large Japanese e-commerce companies which keep hiring international talents. However, the way they integrate them into the group is very Japanese and the transformation is very slow.
Once again, hire the "person", not the nationality or gender, and after hiring them, trust them 100%.

Tomomi: Thank you so much for your valuable message!
I hope your business goes well with your precious team.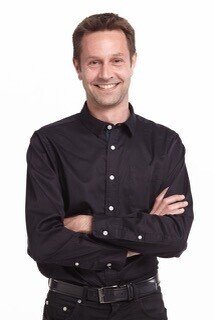 WANTOMO CEO Mr. Loic Bizel
Mr. Loic started his career in Japan as a fashion brand promoter from France in 1996. Later, he started his own business as a fashion consultant in 2001 and general manager of GLADD (now called "la belle vie") in 2010. After expanding the organization from 15 to 150 people, in 2015, he started Wantomo, a premium dog food made-in-Japan DTC e-commerce company.